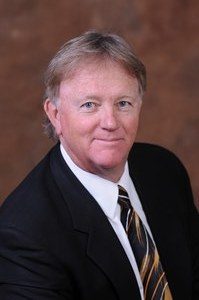 SettlePro.com | PlaintiffsMSA.com | SettCap.com
Passionate About Financial Justice for Injury Victims.
A 30+ year veteran of the financial planning, structured settlement, and settlement planning industries, Jack Meligan is the founder and president of Settlement Professionals Inc., a venture initially created from his desire to reverse the tide of defendant-centric structured settlement planning. Catering exclusively to plaintiffs and plaintiff attorneys, his interest is in helping personal injury victims obtain and manage settlements that take care of all of their needs and last as long as they live.
Launching his career in 1979 as a financial planner, Meligan set out on his own in 1985 to become a structured settlement consultant for personal injury victims. Combining these skill sets, he founded Settlement Professionals Inc. in 1987, going on to make his mark within the field.
After discovering the 468(B) QSF regulations within the tax code, in 1992, he became one of the first practitioners in the country to use QSFs to help clients. Later on, in 2000, Meligan co-founded the Society of Settlement Planners to promote the profession and the increased utilization of settlement planners by injury victims and their families. He served as its founding president from 2000-2003 and returned as president from 2011-2012.
Meligan also helped develop the curriculum for the nation's only professional Registered Settlement Planner (RSP) designation, which he has held since 2009. In 2015, he received his CMSP designation and launched The Plaintiff's MSA and Lien Solution in 2016. The Plaintiff's MSA and Lien Solution provides Medicare Set-Aside, Medicare conditional payments, Medicaid lien resolution and ERISA lien resolution services to plaintiff attorneys, focusing first on compliant MSA avoidance/minimization, and aggressive lien resolution that utilizes a fierce litigation strategy for success.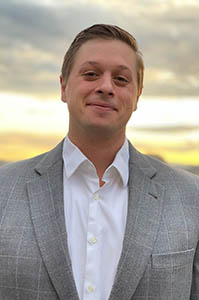 Joe was born and raised in San Francisco, spending much of his afterschool hours at his grandfather's law firm. His grandfather, Joe R. McCray, had a reputation for taking on General Motors in court regarding the saddle bag fuel tanks on the late 1970's Chevy Pick-ups, and winning. One of the most notable cases against GM resulted in a $10M settlement, and Joe McCray meeting Jack Meligan (Founder of Settlement Professionals, Inc.) for the first time.
While the case was going on, Joe Calentino (at 10 years old) sat with the claimant, a child of the same age, and kept him company. The boy had been burned over a large portion of his body, and had gone through a tremendous ordeal losing two of his close family members in the accident. This case brought a real appreciation and understanding about the importance of Jack and his grandfather's work.
Joe Calentino studied Political Science at Arizona State University. During his time in Arizona, he spent 8 years working for Chase Bank and acquiring a series 6, 63 and life insurance licenses. While at Chase Bank, Joe worked under one of the regions highest producing Financial Advisors, helping to bring in new clients.
After one too many years under the Arizona sun, Joe decided to move to Portland, Oregon closer to family. He now lives on Sauvie Island, (predominately farming country, northwest of Portland) near his grandparents. Shortly after moving to Oregon, Joe was reintroduced to Jack Meligan. After meeting with Jack, Joe was compelled to join SPI in their efforts of aiding trial attorneys, like his grandfather, in the settlement planning industry for claimants. Now that Joe has been with the SPI Team for over three years, he has found his home in Medicare compliance and lien resolution. He has since acquired his CMSP designation from LASIE and continues to learn and grow in the industry.