HAVE YOU BEEN INJURED?


IS A SETTLEMENT OR AWARD IN YOUR FUTURE?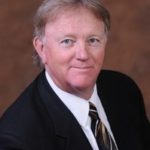 Look no further. We are Settlement Professionals Inc.
Back in 1987, we saw a critical flaw in the way personal injury victims were treated during the settlement process. Everything, from the size, structure and provider of the settlement to the amount, was determined by the defendants.
Since then, we have turned the tide and pioneered a plaintiff-ONLY focus. One that truly places the attention on what's best for the injury victim and their family— all while limiting the liability of the plaintiff attorney.
Our core focus is our signature Settlement Planning Process, which helps plaintiffs and claimants meet their financial needs and goals through comprehensive and holistic planning. Creating resources that will last for the rest of their life.
In recent years we have also developed strategies to help those same plaintiffs and attorneys when Medicare, Medicaid or ERISA are involved; resulting in SPI's launch of The PLAINTIFF'S MSA AND LIEN SOLUTION (PMLS).
If you or your client is receiving or has already received a settlement, and Medicare, Medicaid or ERISA may be or is already part of their medical expenses, look no further than The PLAINTIFF'S MSA AND LIEN SOLUTION. Our Medicare Set-Aside analysis and related lien services are a MUST to protect the financial future of your client and your liability as their attorney.
In each of these areas, it all comes down to security. For attorneys who want limited liability and peace of mind for their clients, and for injury victims who want their settlement to last and provide for them and their family's needs…Settlement Professionals Inc. (SPI) is the answer.
Give us a call at 503-699-8929 or 800-666-5584, or browse our website to see how we can help you.
– Jack Meligan and the SPI Team
---
"When it comes to structured settlements, and more importantly, settlement planning for our clients, our trust in Jack Meligan and his SPI team is 100 percent"
– J.R. Crockett and Rich Myers, Esqs., Crockett & Myers – Las Vegas
---
---
Are MEDICARE ISSUES hurting your liability
settlement or stressing you and your staff?
By engaging The PLAINTIFF'S MSA AND LIEN SOLUTION early you can concentrate on the task at hand, knowing that our professionals are doing the legwork to help prepare you for a successful settlement negotiation. Our expertise and years of real-world experience will be a valuable asset to you, your case and your client.
---
"Settlement Professionals Inc. is the best in the business. Jack and his team will truly give the advice that best benefits your clients, often to their own economic detriment. They truly care. All that said, Jack needs to work on his slice — it's atrocious!"
– Jeff Foote, Esq., Past President, Oregon Trial Lawyers Past President, Trial Lawyers for Public Justice (TLPJ)
---
OUR VISION
The wrongfully injured often experience hardships most of us can't begin to imagine. At SPI, we strive to create a future where victims and their attorneys get all the life planning and financial support they need.
For the injured

to resume lives of dignity and purpose

For attorneys

to be secure in the knowledge that they have achieved a fair and just outcome for their clients, and that they have taken the extra step of guaranteeing that those clients have had the finest in comprehensive settlement planning services
---