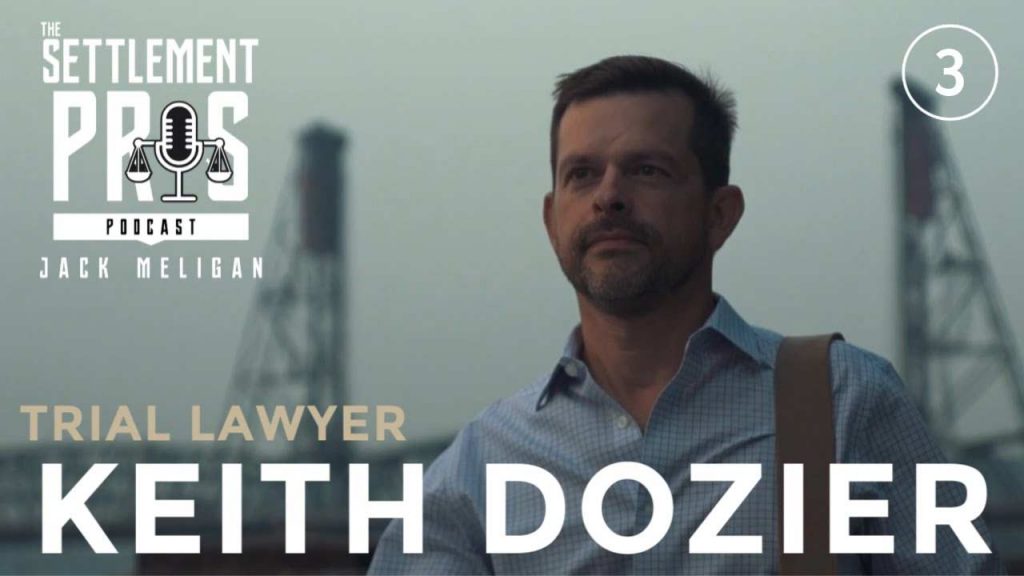 This week, Jack Meligan sits down with Oregon personal injury lawyer, Keith Dozier, to get to know this top trial lawyer out of Portland, Oregon.
Listeners can get to know Keith Dozier in a more personal manner, while understanding why he fights for those that need somebody who fights for them.
Dozier is a certified Settle Pro on Jack's Settlement Pro's list of top trial lawyers.
Keith lives in the Portland metro area with his family. He's an avid runner and outdoorsman so the Pacific Northwest is home. His favorite activity however is spending time with his kids. Growing up in a military family Keith spent much of his youth in South Carolina and England where his father was stationed while serving in the U.S. Air Force. As a young kid he grew up fishing and playing sports when he wasn't cutting grass or delivering newspapers to earn spending money. Dozier always had a job growing up. This included working at an airport fire department, an animal hospital, a car wash, and bagging groceries. He understands the value of hard work, and working people.
Keith has been elected to The American Board of Trial Advocates and the Oregon chapter of ABOTA, an invitation-only organization dedicated to ethical advocacy and the preservation of the American jury system.
Learn more about Keith Dozier and connect with his team at: https://www.wkd-law.com
Or connect further with Jack at: https://settlepro.com