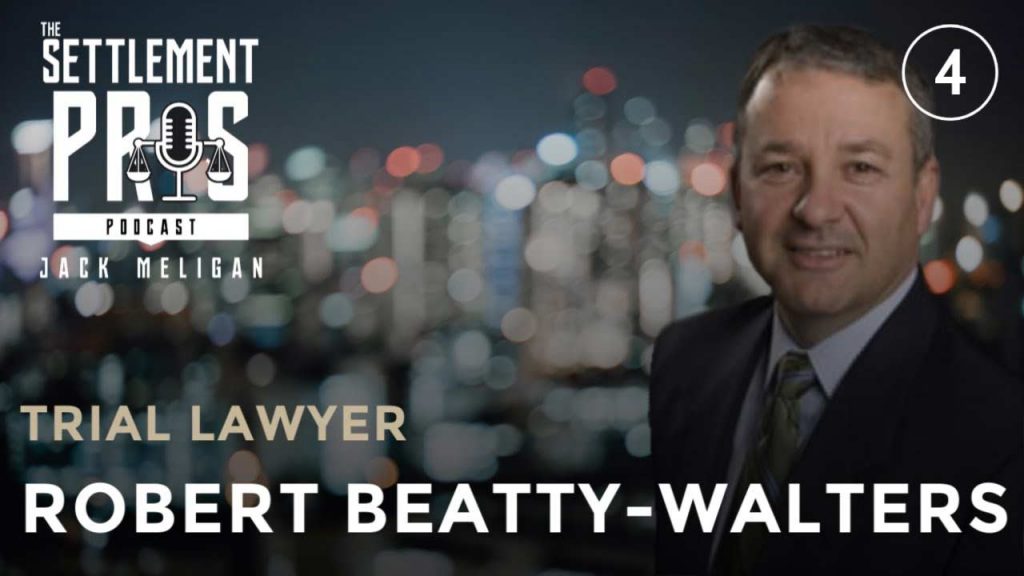 Jack Meligan sits down with Medical Malpractice Litigation Lawyer, Robert Beatty-Walters, out of Portland, Oregon to get to know this top trial lawyer for medical malpractice victims. Listeners can get to know Robert Beatty-Walters in a more personal manner, while understanding why he fights for those that need somebody who fights for them.
Beatty-Walters is a certified Settle Pro on Jack's Settlement Pro's list of top trial lawyers.
While many personal injury lawyers can talk about their experience in a handful of medical malpractice lawsuits, Robert offers the unique combination of medical practice and legal practice, focused exclusively on medical negligence in Oregon and Southwest Washington.
If you are looking for an experienced lawyer to guide you through your medical malpractice litigation matter, Beatty-Walters wants you to make sure you are talking about the right kind of experience.
Robert spent his first 5 years in practice defending doctors and hospitals, but switched to being a patient advocate in 2001. In 2008, he opened his own practice, with a focus exclusively in the area of medical malpractice litigation, which has been Robert's exclusive area of practice for more than 20 years.
Learn more about Robert Beatty-Walters and connect with his team at: https://www.beattywalterslaw.com/About/
Or connect further with Jack at: https://settlepro.com